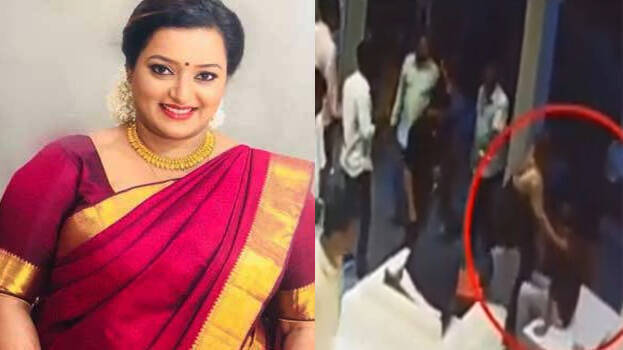 THIRUVANANTHAPURAM: CCTV visuals of gold smuggling case accused Swapna beating a youth at a marriage function surfaced on Friday morning.
The video pertains to the marriage party of Swapna's brother. It is said that she beat up the youth, alleging that he tried to disrupt the marriage of her brother. In the visuals, there are also scenes in which she can be seen dancing with some youths.

According to sources, many VIPs including former IT secretary M Sivashankar had taken part in the marriage party. The CCTV visuals have come at a time when the Crime Branch investigation is progressing to find out the persons who had attended the party.

The marriage party took place in a star hotel in Thiruvananthapuram. The youth who got the thrashing from Swapna is said to be a cousin of her sister-in-law.

The visuals shows Swapna catching hold of the youth who about to leave the venue, making him sit on a seat and talking to him. At the end of the talk, she can be seen beating him.

In connection with the incident, Thampanoor police had reached the hotel and collected the visuals. But, the case was scraped as neither party made any complaint.