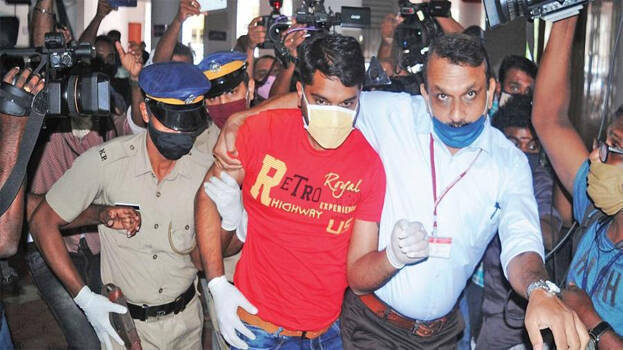 KOCHI: The NIA team has reached the Customs office in connection with gold smuggling case. According to sources, first accused Sarith will be questioned by them.

The NIA will also inquire into the allegation that the gold smugglers have connection with the South India module of ISIS.

It will also probe their link with Tamil Nadu. In the probe conducted by Customs, it was found that the smuggled gold was transported to Tamil Nadu.

The NIA is now investigating the whereabouts of the recipients of the smuggled gold in Chennai. They will try to find out whether the smugglers have any connection with the seven terrorists who is in NIA's list of absconders in Tamil Nadu.

The seven terrorists also include Haja Fakruddhin, the terrorist Tamil Nadu police have been searching for years. The NIA had found out that it was under the aegis of Haja that some youths were recruited in the ISIS from Tamil Nadu.

The smuggled gold might have been used for their recruitment, believes the NIA.

The NIA's evaluation is that if terror groups have any role in using a racket to smuggle gold to Kerala in the name of UAE, it would be a threat to national security.

The agency will also find out the channels of distribution of gold smuggled on earlier occasions and will see whether they also had any terror link.