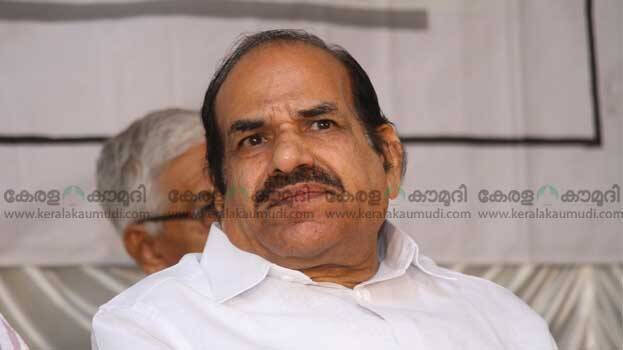 THIRUVANANTHAPURAM: Those trying to create a smokescreen of controversies while the investigation of the gold smuggling case was undertaken by the National Investigation Agency (NIA) wants to save the real perpetrators, CPI (M) state secretary Kodiyeri Balakrishnan said. The public will understand the BJP-UDF partnership that tries to sacrifice the lives of people during this period of the COVID crisis.
"It is not a petty matter that a clearing agent, who is a Sangh Parivar worker, intervened and tried to clear the diplomatic baggage. He threatened customs officers that their jobs are at stake if the bag is kept in custody. He also pressurized to sent the bag back after realizing that the bag won't be cleared. Following this, the union minister of state V Muraleedharan stated the gold was not brought in diplomatic baggage. An agent is not needed to clear diplomatic baggage. Even then, a BMS leader intervened. This intervention could lead to the master brain and those behind the conspiracy of this gold smuggling case. There is doubt whether Muraleedharan's statement was to cover up this intervention", Balakrishnan alleged.
"After this, the NIA stated that the gold was smuggled in diplomatic baggage. Now, Muraleedharan is under suspicion. In this situation, it would be right by him to think whether to hold the position of a union minister of state", Balakrishnan said.
"This case shouldn't have a similar state like other smuggling cases. Many claimed they have proofs against others after this case surfaced. They should hand over these proofs to investigating officials. Section 43 F of the UAPA has provisions for this. But there is punishment for those who provides fake proofs. If they are not ready to submit proofs, people might think they were bluffing" he added.
"Swapna's case was undertaken by an advocate who is the leader of the Hindu Economic Forum, a Sangh Parivar organization. It should be noted that a leader of a Sangh Parivar group, who professes nationalism, has undertaken the case of a person who is accused of sedition. The party, front and the government will overcome all controversies and march forward", Balakrishnan said.