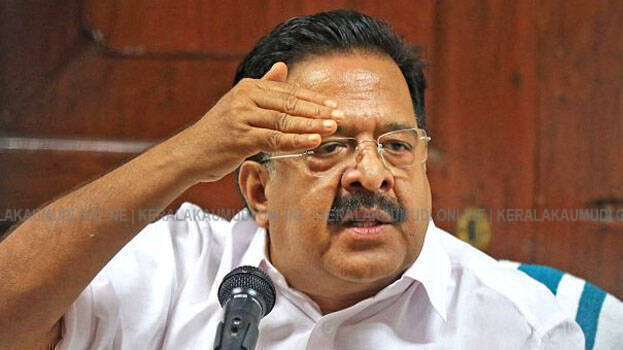 THIRUVANANTHAPURAM: Convening a meet of ministers' personal staffs at the AKG Centre is violation of rules, said opposition leader Ramesh Chennithala.
'The government is paying salary to the personal staffs and so they are government employees. No one has the right to convene a meet of government employees at the AKG Centre. I don't know whether the administration of the state has been shifted to the AKG Centre. It is heard that the government has decided to appoint a company that helped the chief minister in his Netherland tour, as the consultancy of Rebuild Kerala. This is a serious corruption and a letter seeking a probe has been given to the vigilance commissioner,' said Chennithala.
Chennithala expressed displeasure in suspending the special one day sitting of the assembly scheduled for July 27 and termed it as political. He said they will stage protests seeking the resignation of the chief minister. The government decided to postpone the assembly session following transmission of COVID-19. The session was called to pass the Finance Bill and following the suspension of it, the cabinet have decided to pass an ordinance to effect the passing of the bill.