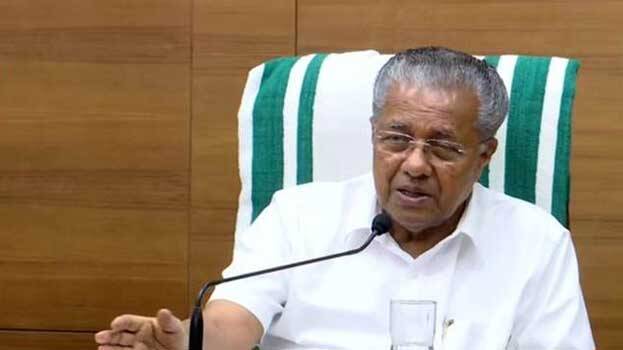 THIRUVANANTHAPURAM: Kerala will implement home care isolation in the fight against COVID-19 which is done by other states, CM Pinarayi Vijayan said. This will be implemented for health workers in the first phase, he added.
CM Vijayan further added that a tri-level test facility will be prepared. He explained the guidelines and actions associated with this.
"Most of the COVID-19 infected patients in Kerala are asymptomatic. They don't need any treatment. They are admitted to CFLTC in order to curb the spread of the virus to other people. There won't be a problem with quarantining them at home. Such people shouldn't leave their room. Home care isolation will be allowed for asymptomatic patients", he said.
GPHN, Asha worker and volunteers will visit the patients regularly. They will be taken to hospitals if their health deteriorates.
"No one will be forced for home isolation in the state. Those interested should give an affidavit. Such people should stay in a room with an attached bathroom. Those who don't have this facility can stay at the government centre", CM Vijayan explained.
"Very few people violated quarantine in the state. The opposition criticized the government when home quarantine was implemented. The opposition leaders said the mitigation method should be used. In the end, the world recognized Kerala's way of home quarantine. Other states followed Kerala model", CM Vijayan said.