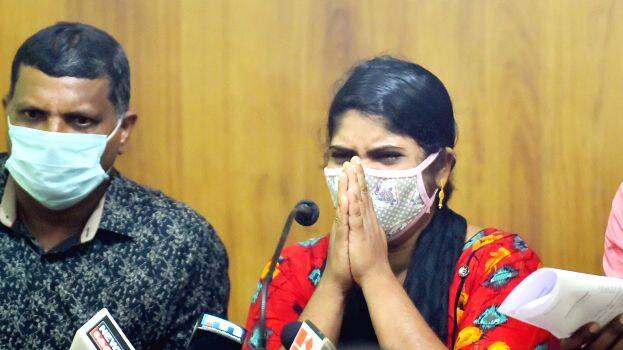 PATHANAMTHITTA: The family of Mathayi, a farm owner who was found dead in a well after he was taken into custody by forest officials, has alleged conspiracy behind the death. Speaking to the media, Mathayi's wife Sheeba said that Mathayi's body will not be buried until the culprits are arrested. While stating that the forest officials were responsible for her husband's death, Sheeba added that she will commit suicide along with her children if the family is denied justice. Mathayi was taken into custody on Tuesday evening by seven forest officials who accused him of destroying a camera set up by the department.
However, Mathayi was later found dead in a well near his farmhouse. The autopsy report stated that Mathayi died of drowning. His body is currently kept at a private hospital in Ranni. Sheeba and relatives have questioned the authenticity of the autopsy report and said that the report was not issued to them. The family's advocate said that the forest officials did not follow any rules while taking Mathayi into custody.
Forest officials transferred
Meanwhile, the Forest Department has transferred the seven forest officials following allegations with regard to Mathayi's death. The transferred officials are Vadasserikkara Range Officer Venugopal, Deputy Range Officer of Chittar Forest division R Rajesh Kumar, Forest Station Section Officer AK Pradeep Kumar, Beat Officers N Santhosh, VM Lekshmi, T Anil Kumar and tribal watcher E Pradeep Kumar. The action was taken based on a report submitted by the southern region forest conservator. The report states that Mathayi was taken into custody without registering a case.