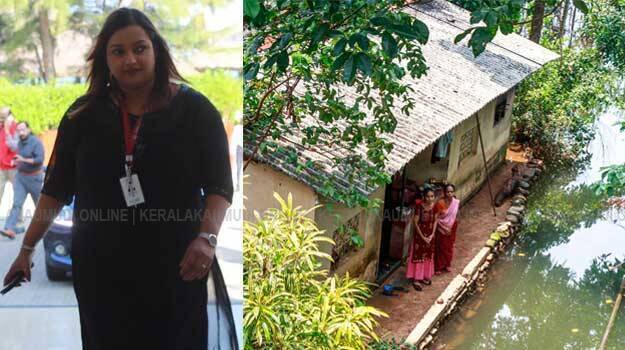 KOCHI: The Customs Preventive team has found out that besides gold smuggling, Swapna Suresh acted as a middle woman in various housing projects carried out by various agencies in Kerala in collaboration with the UAE government and pocketed crores of money as commission.

The Customs reports that Swapna and her accomplices swindled about Rs 20 crore from the money donated by various NGOs in UAE for house construction in Kerala in the aftermath of floods. And, what Swapna has told the Customs is that she had only taken a commission of Rs 1:38 crore.
However, she has no clear answer to the question as to where she had deposited that money. Swapna had earlier said that One crore seized from her bank locker in Thiruvananthapuram was not money she had received as commission.

Meanwhile, the Customs has given a letter to the Enforcement directorate, seeking details of Swapna's dubious money transactions. According to Customs, probe has found out that Swapna received commissions to the tune of $ 1,85,000 (about one crore 39 lakh Indian rupees) in her account.

Swapna was in charge of house constructions in Thrissur and Malappuram and her aide was Sarith. She had given the statement that a portion of the Commission was handed out to UAE consulate general and attache.

Swapna had also contacted a charted account through former principal secretary Sivasankar to make proper accounts for crores of money in her bank.
UAE NGO had given Rs 20 crore for rebuilding Kerala in the first phase of its financial aid for flood-hit Kerala. The money was intended for building houses for the flood-affected and their treatment.

The NGO had also signed an agreement in this regard with the government in the presence of the chief minister.But it is not known how many houses have been built under this project.