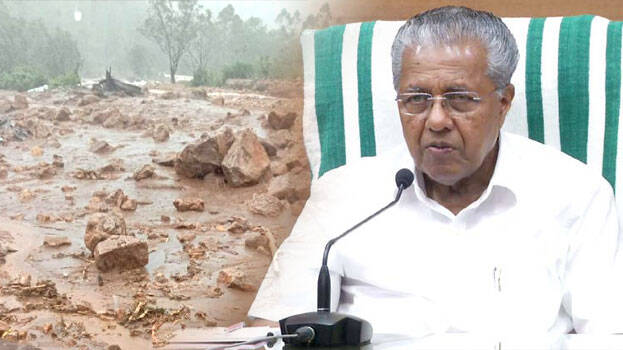 IDUKKI: Chief Minister Pinarayi Vijayan has announced ex-gratia of Rs 5 lakhs to the next of kin who have lost lives in the landslides in Rajamala here in Munnar. He further said that the government will look after the medical expenses of the injured. Talking to the media, he said the death of 15 persons were confirmed while 15 others were rescued.
"The landslides in Rajamala was during the early hours of Friday. Due to heavy rain, electricity and telecommunication were cut off. So the news of disaster surfaced much later. The bridge to this place was washed away in the rain. This further delayed the arrival of rescue workers. Rescue works were initiated by the local residents, fire force, and the police under the leadership of the sub-collector", he said.
"The rescue activities using excavators were difficult. It is reported that the National Disaster Response Force (NDRF) had reached the spot. An extra unit of the force was deployed in Idukki foreseeing heavy rain but they got engaged in another rescue activity in Vagamon", the CM said.
The CM added that this unit was assigned in Rajamala on Friday morning. The NDRF unit in Thrissur has also been deployed in Rajamala. A trained 50-member team of the fire force was deployed from Ernakulam. Possibility for rescue works through the air was also sought as these teams might face delay in arriving, the CM told the media.