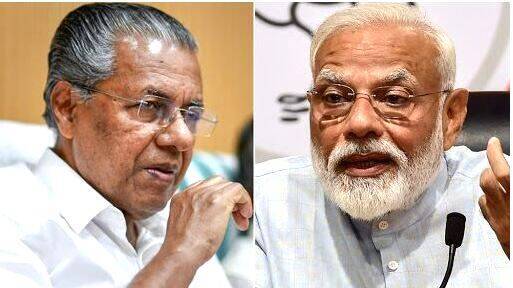 THIRUVANANTHAPURAM: In yet another letter to PM Modi, Chief Minister Pinarayi Vijayan opposed the Union Cabinet's decision to hand over Trivandrum International Airport to Adani Group. The letter included the opinions that came up in the all-party meeting.
The party representatives in the all-party meeting expressed their discontent for disregarding the request to give authority of the airport to a special purpose vehicle with the state government having a major share. The meeting evaluated that the common opinion in Kerala is to maintain the airport in the public sector.
The leaders opined that the Union government should be giving more aids for developmental activities. The opinion raised by the leaders were included in the CM's letter to PM Modi.