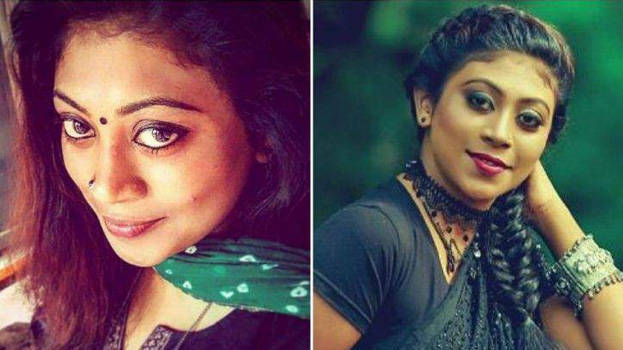 THIRUVANANTHAPURAM: The actress who raised #MeToo allegation anonymously against Alencier Lay Lopez has revealed her identity on her Facebook account. The actress is Divya Gopinath, known for her roles in Aabhasam and Ayaal Sasi.
"When a girl tries to reveal her real experiences, people question her anonymity. If she reveals her name, will the society give support to her? I have completed M.Com and I was interested in drama from childhood. I have a special connection with drama and theatre. I am working in this industry since this field gives me happiness. I have never felt more happiness in any other field", said Divya.
"It happened in between the shoot of my fourth film and my first and last one with Alancier. Once, when I was having food, he stared at my breasts and started talking to me. In another occasion he barged into my room and began talking vociferously about drama; he was totally drunk then. At that day when he tried to make sexual advances towards me. At that time, I was going through some menstrual bodily discomfort. It was the film's assistant director who helped me then.
On another occasion, Alancier came to my room with a senior actress and made vulgar comments on women's body. Again, on another occasion, he came into my room when I was sleeping and lied on my bed. When I tried to get up and go, he grabbed by hands and tried to push me on to the bed.

Since I'm still a struggling actress, I'm not revealing my name. Now, I know that more actresses will come out with more revelations against him," she had revealed in her note on Monday.