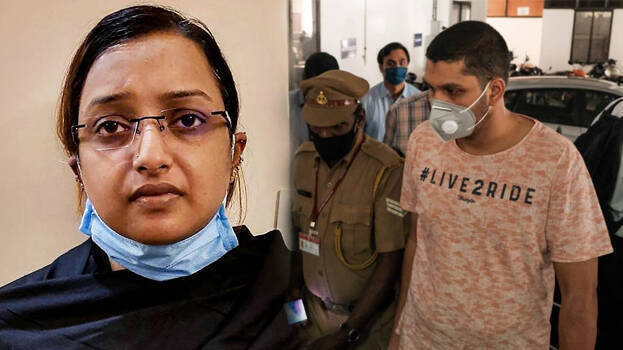 KOCHI: Gold smuggling case accused Swapna Suresh and Rameez were discharged from the hospital on Tuesday. Both were transported to Thrissur Viyyur Jail under tight security.

The medical report is that Swapna and Rameez do not have serious health issues for now. Both had been admitted to Thrissur Medical College on Monday after Swapna complained of chest pain and Rameez of stomach pain.

The authorities had denied permission for Swapna's relatives to see her. The NIA court had allowed only Swapna's husband and daughter to see her.

Though they showed the order, permission was not given.

Meanwhile, NIA has informed that it had recovered the digital evidence destroyed by Swapna and other accused.