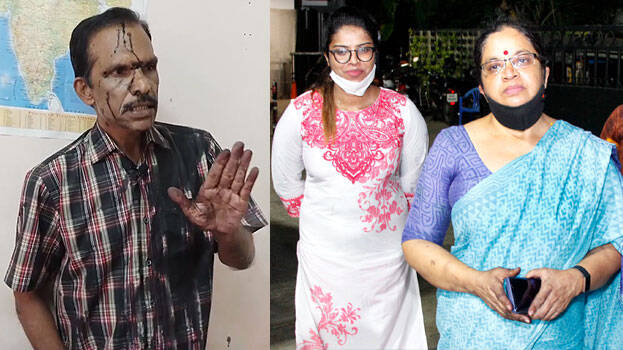 THIRUVANANTHAPURAM: The police registered a case against YouTuber Vijay P Nair for insulting women through a video. The case was registered by Thampanoor police on a complaint filed by dubbing artiste Bhagyalakshmi, Sreelakshmi Arakkal, and Diya Sana.
The case was registered under IPC 354 which criminalizes assault or criminal force to woman with intent to outrage her modesty. This a non-bailable offense. The police are inspecting more details about him.
Vijay claims he has a doctorate in Psychology. He lives in a rented house near the secretariat.
Meanwhile, Nair said he had already apologized to the women and he did not have any complaint about the incident. He said he understood that his opinion had an excess of 'flavour' and hence the apology.
A group of women led by Malayalam dubbing artiste Bhagyalakshmi and reality show contestant Diya Sanaa poured motor oil on YouTuber Vijay P Nair and slapped him on Saturday evening for posting a video on YouTube insulting women.