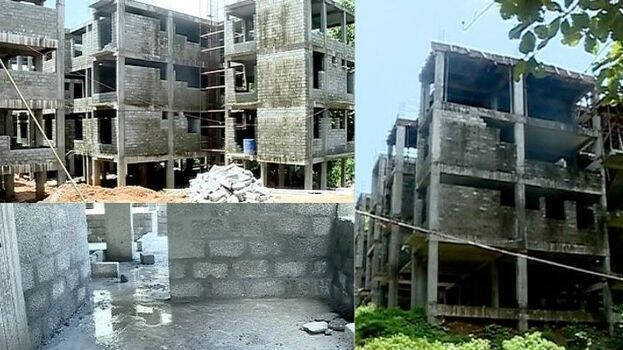 KOCHI: CBI is questioning Lins David, life mission's coordinator in Thrissur district. The questioning is going on in the agency's Kochi office. On Monday, the agency questioned Unitac's MD Santhosh Eapen and his wife Seema Eapen in connection with the probe.
They were also grilled in CBI's Kochi office. Seema is the director of Unitac. The questioning took two and a half hours. The construction of flats under life mission in Thrissur district was stopped on Wednesday. 350 labourers were employed for the project.
Meanwhile, Wadakkanchery Municipality has said that with the halt on construction of flats aspiration of 140 families to have a home of their own has become a distant dream. With the ban on construction, labourers' future also hang in the balance. Under the project, four flat complexes and one hospital were conceived to be constructed at Charalparambu, which comes under the jurisdiction of Wadakkanchery Municipality. It was hoped that the flats which were constructed at 500 square feet would provide a lasting solution to the issue of housing for 140 families. But, with CBI inquiry over the whole project, the construction of flats at Wadakkanchery was permanently stopped.
For the last 10 months, construction activities were carried out with the participation of local people from nearby areas. At least one person each from every nearby household had come to take part in the construction activities. With the halt on flat projects, their sole income has also stopped. They expect that the construction would be re-start soon.