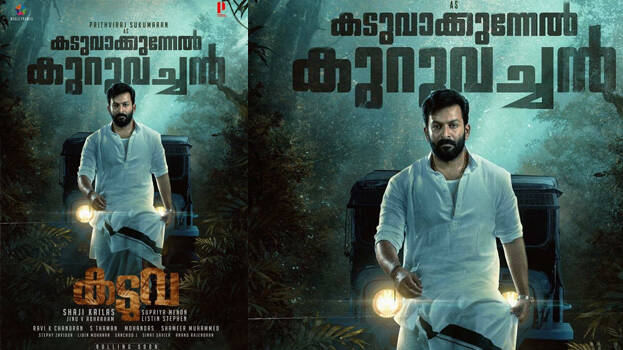 The poster of the upcoming Shaji Kailas directorial 'Kaduva' with Prithviraj as the lead has been released. The poster was shared by the movie's director Shaji Kailas on Facebook. The filming of the movie will commence soon as it indicated through the hashtag 'rolling soon'. The poster has Prithviraj's character name 'Kaduvakkunnel Kuruvachan'.
The movie was announced in October 2019. The shooting was initially planned to begin in July of this year, but the COVID-19 pandemic forced the makers to change plans. This is Shaji Kailas' return to cinema after a gap of eight years. The script of the movie is written by Jinu Abraham. Jinu was the writer of the movies 'Masters' and London Bridge'. He also directed the movie 'Adam'.
Suresh Gopi's 250th movie which was announced this year had the same character name and theme of 'Kaduva' which sparked controversy. Kaduva's screenwriter Jinu approached the court by pointing out that the screenplay of the movie was registered in the name 'Kaduvakkunnel Kuruvachan' as per the Copyright Act. This had created a dispute between the movies.