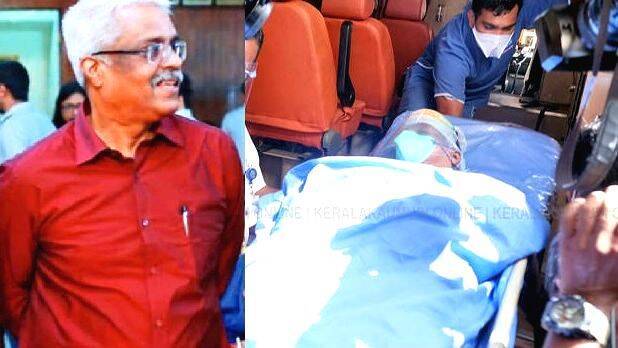 THIRUVANANTHAPURAM: Though the climax had aroused curiosity among the public, it was not an unexpected one. The health of M Sivasankar, who had complained of high blood pressure and severe back pain ahead of the Customs interrogation, dramatically improved soon after the High Court suspended the order for his arrest. He got discharged from the Medical College Hospital on Monday evening after the medical board reviewed that he has no health problems for inpatient treatment.
By around 5 pm, Sivasankar sought treatment at a private Ayurveda hospital in Vanchiyoor. He will be undergoing treatment for back pain caused due to continuous travelling. Although the court prevented Customs from arresting Shivshankar till the 23rd, Customs could have questioned him. However, the interrogation may be avoided as he is undergoing ayurvedic treatment.
According to the medical board, he needs no other emergency treatment and only painkillers are enough. He complained of severe back pain. However, this is an issue related to disc and not a serious issue, the doctors said.