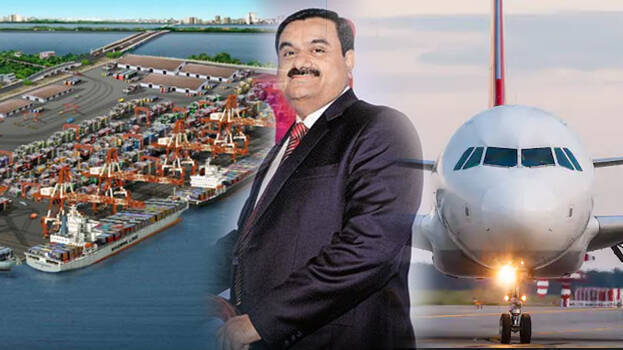 THIRUVANANTHAPURAM: With Monday's high court verdict, the hindrance faced by the Adani group to acquire Thiruvananthapuram airport has withered off. Adani group which participated in the auctioning process, following all criteria fixed by the central government, won the running rights of Thiruvananthapuram airport but as the state government approached the high court to cancel the auction, the process of acquiring airport was stalled for 18 months. Thus a lot of time was lost in aiding the state's development process. Even though the state government was hindering the process of acquiring the airport through various means, their efforts failed in the court as the central government convinced the bench that auctioning procedures were carried out after getting state government's nod.
In the meantime, the legal tussle extended up to apex court. The central government and Adani group has even signed a lease agreement as the state government's efforts to get a stay ended in vain.
However, as of now, there is no legal hindrance for Adani to get the rights to run the airport. But, the state government has decided not to grant the state support agreement which is required to ratify the lease agreement between Centre and Adani. The agreement is meant to ensure water, electricity and road connectivity. Along with this, the state government has also halted the measures for acquiring land for the development of the airport's terminal. But, Adani group has decided to continue with the procedures for airport development on the pretext of receiving a favourable verdict. It is Adani who have to spend money on the airport's development and they also had to pay Rs 75 crore per year as lease agreement amount. This should be levied back from services in the airport and also from the passengers.
Capital to become a hub of airport and harbour
The Airport and the harbour being handled by a single business group will facilitate in the rapid development of Thiruvananthapuram. This will invite new cargo business endeavours in Thiruvananthapuram which will utilise airport and the harbour. It will give further impetus to the tourism sector. This will facilitate free movement of goods and Thiruvananthapuram will soon become an industrial city. Vizhinjam has already found a place in the international map including for crew exchange.
Now, Adani group is focussed over the development of the airport. The small duty-free shop in the airport will be acquired and it will be expanded. At Nedumbassery, CIAL is also running a duty-free shop in an area of 50,000 sq feet and its annual profit is 250 crores. Similar to Kannur international airport a domestic terminal and a bar can also be run within the premises of the airport. The bar in the international airport could be expanded. More shopping and sales centres could also be opened.