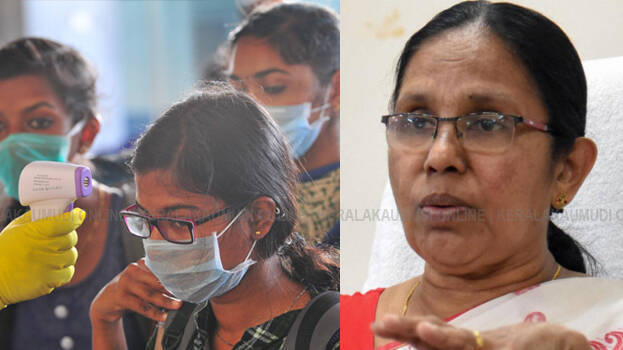 KASARGOD: Health minister KK Shylaja said that the fake news that the entire health sector has collapsed had deeply pained her. With the elections in mind, the opposition is raising baseless allegation against the health sector. They are trying to create a mountain out of a molehill. The opposition is exaggerating even minor and inconsequential issues into a big controversy.

She said that Kerala is one of the few states in India which has effectively prevented the pandemic. Reducing the death rate was a major achievement of the state government. The opposition is purposefully forging baseless and unrealistic allegations. Disappointed health workers are calling me and I am consoling them telling that these are dirty political games. they are constantly working to save human lives. "I am not prepared to classify the rights and wrongs in the statements made by Dr Najma, let the people evaluate such issues. Kerala has an adequate number of Covid 19 ventilators," she said.

"People are able to understand everything. This department immediately rectifies its lapses and it is done on a day to day basis. We have prepared a blueprint of what action needs to be taken once the vaccine is discovered. We are desperately waiting for the vaccine," health minister K K Shylaja said.