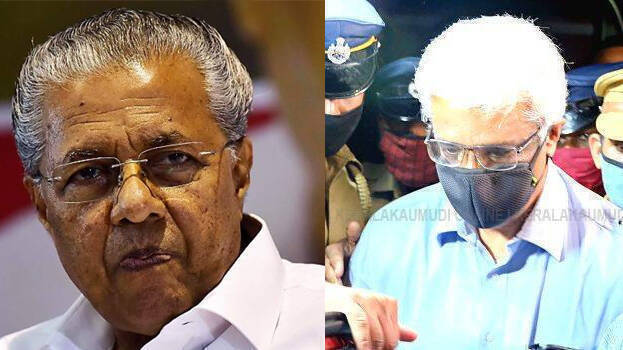 THIRUVANANTHAPURAM: If the chief minister has a bit of respect, he should resign, said KPCC chief Mullappally Ramachandran. Taking Sivasankar into custody is like taking the chief minister into custody. Sivasankar is the official who signed the file stating that he has taken the decisions to be taken by the chief minister. If he has the moral right, he should resign. The society of Kerala wants the chief minister to resign, added Mullappally.
Other opposition leaders too came forward attacking the chief minister and the government soon after Sivasankar was taken into custody. Eldose Kunnapillil MLA criticised saying COVID cases will cross 25,000 today.
K S Sabarinathan MLA said there is nothing personal about Sivasankar at all. He was the most powerful official and Pinarayi's office cannot wash its hands off the case. If you look into all the steps taken by the government, it clearly shows they have something to hide, said Sabarinathan.