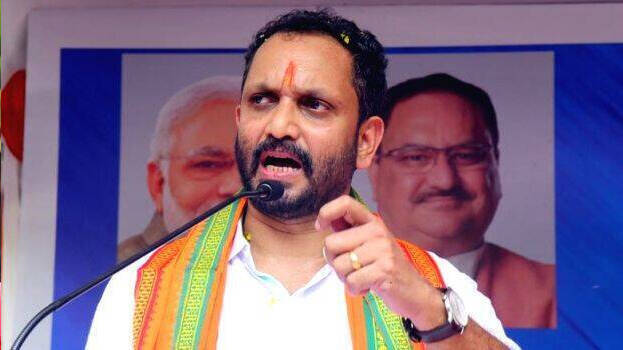 THIRUVANANTHAPURAM: Infighting heightens in the state unit of BJP. Following Shobha Surendran's footsteps, another senior leader P M Velayudhan has made open remarks against the party chief K Surendran. Velayudhan complained that even after being a senior leader he is not getting any position which he deserves.
"It's like the children dumping their parents in old-age homes once they have become adults. Like me, many are sitting back at home. I called the state chief multiple times in order to air my grievances but he has not called me back until now," Velayudhan said.
"Even after visiting my constituency twice, Surendran has not called me. If we have any grievances Surendran is the only person who can hear that. As party president, he is liable to hear our complaints. During the emergency period, I was jailed and has suffered police brutalities. I have stood strongly for the ideology put forward by BJP. But today am disappointed," he said. Velayudhan burst out into tears after raising allegations against Surendran.