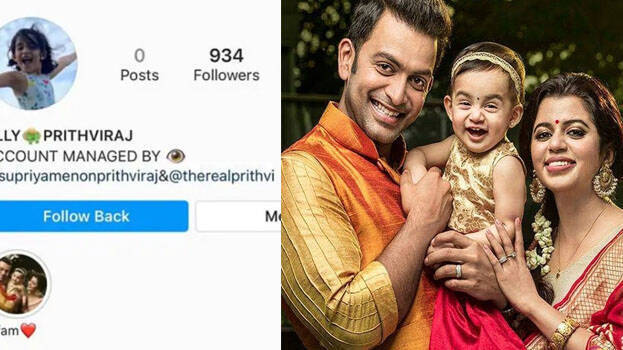 Alankrita, daughter of actor Prithviraj and Supriya is quite familiar to the Keralites. The fans try to know more about his daughter. Though the two share all about their daughter, only very rarely they post the picture of their daughter on social media.
Prithviraj has come forward against the fake Instagram account in his daughter's name. The fake profile is in the name of Ally Prithviraj. The profile says the account is managed by Supriya and Prithvi.


In an Instagram post, Prithvi said the profile is fake, a six-year-old girl don't need a social media and once she's older she can decide for herself. So please don't fall prey to this, he said.