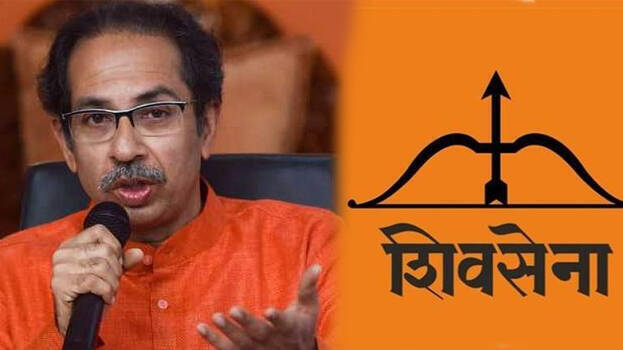 THIRUVANANTHAPURAM: Campaigning for local body polls is in its last lap in Kerala. Open campaigning will end in Kerala by Sunday evening. Candidates and political parties are in the last minute preparations to capture the last votes. In the midst of this, talks are gaping on the issue who will garner Shiv Sena's support.
There are many wards in Kerala where the Maratha party is contesting alone without aligning to any fronts. In some wards, they have also not fielded any candidates, in such areas other political parties are uncertain on whose boxes the Shiv Sena's votes will fall. Even though in Maharashtra and in the centre verbal spat between the party and BJP is going on, BJP hopes that its old ally will support it at least in some crucial areas in the state. Though certain party insiders also raise apprehensions about the party's loyalty to BJP as is supports Congress in Maharashtra.
In Kerala, the state congress leadership can never think about an electoral alliance with Shiv Sena. At the same time, political observes also ask that if UDF can make an electoral understanding with welfare party then why not Shiv Sena? When the party men made regional understandings with Shiv Sena to garner their crucial votes, the state leadership responded to it by issuing an official press note against it.
Rajpramukh of Kerala Shiv Sena M S Bhuvanachandran has said the party is not contesting as a part of NDA in local body polls in the state. The party's candidates are contesting in its official symbol. He also said that the party has not entered into any pre-poll understanding with BJP. The news that Shivsena candidates are contesting under NDA fold in those wards where BJP has not fielded anyone, is fake and it is made up with malicious intentions. He also said that the state leadership will take an appropriate decision on the party's stand on areas where its candidates are not contesting on the basis of central leadership's directive.
With this, the party's anti-BJP stand is clear. Earlier, even when Shiv Sena was BJP's ally in the centre, it fought as adversaries in elections in the state. Its allies in Maharashtra, NCP and Congress are also in LDF and UDF respectively, therefore Shiv Sena's decision will be
well-thought one.