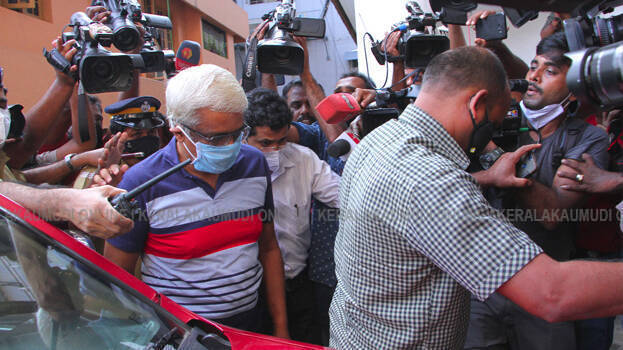 KOCHI: The report of the financial audit division has asked to sack all those who were appointed illegally at Kerala State Information Technology, a public sector undertaking under the IT department. The report has mentioned that a conspiracy was hatched under the leadership of M Sivasankar to conduct the illegal appointments. Sivasankar intervened and appointed a tainted officer in KSITIL.
The age limit for appointment in the institution is 58 years. The report said it is not clear how the 61-year-old was appointed. The report said former IT secretary M Sivasankar has a role in appointing many including Swapna Suresh, accused in the gold smuggling case. The report showing of his nepotism has been handed over to the chief minister seeking action.
Sivasankar gave five increments together to a woman of the finance department without following rules. The report pointed that terminating her on the grounds that she was unfit is seen as a strange move. The government was not informed of appointing PWC (PricewaterhouseCoopers) as consultant in KSITIL. The proceedings advanced as per the instructions of Sivasankar.
The report also included directions to be adopted to make appointments transparent. The financial audit division will soon submit a report on the appointments made in other IT firms.