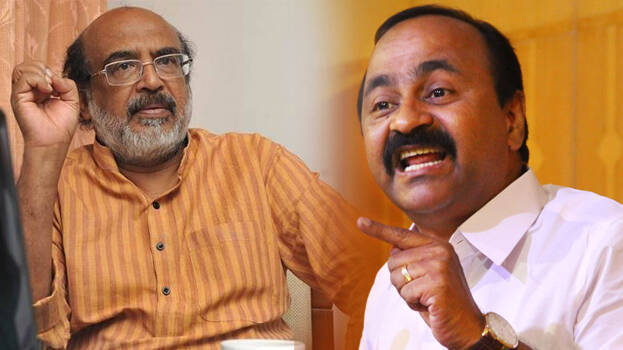 THIRUVANANTHAPURAM: Congress leader V D Sateeshan MLA said that the CAG report has only reiterated what the opposition has been saying for days. Satheesan made the statement during the discussion of adjournment motion. KIIFB has not been criticised in the audit report. Satheesan also alleged that the report has only blamed the illegal borrowing of money.
"As per article 293 of the Indian constitution, the state government cannot borrow money from sources outside Indian territory. Whereas KIIFB borrowed money in violation of this law. Issac's contention that CAG has not informed anything to the state government is wrong. Clarification on KIIFB is there on CAG's report itself. The officials of CAG and the state finance ministry has convened an exit meeting. CAG has also sent the minutes of the meeting to the state finance ministry. Even after this, the finance minister is lying," Sateeshan said.
Satheesan said that this is not some conspiracy hatched by Modi and CAG together against the Pinarayi government. CAG has earlier reported against the state government borrowing outside the budget. At that time the union finance minister has neither leaked the draft report nor has conducted any press conference. The state government is now trying to blame the CAG in order to hide their mistakes.
"He added that the finance minister said initially that KIIFB has received RBI's nod to issue masala bonds. The finance minister has misinterpreted the RBI's nod. Whereas the former chief secretary and the finance secretary have opposed the masala bonds. Thomas Issac leaked the report knowing that it would set off a controversy. The finance minister who is now standing in the dias of the accused is now blaming the country's topmost auditing agency. The state government is trying to include CAG in the list of centre's probe agencies," the Congress MLA alleged.