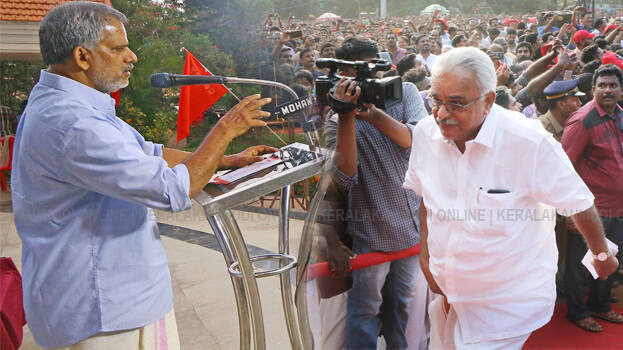 THIRUVANANTHAPURAM: As assembly polls are around the corner, LDF is also gearing up for Kerala Yathra. The procession will be lead by the state secretaries of CPM and CPI—A Vijayaraghavan and Kanam Rajendran. Usually, before the polls, CPM state secretary will lead the procession. However, this time the programme is led with the joint efforts of LDF.
The processions will be led in two groups—Northern regional procession and Southern regional procession. The detailed schedule of the programme including the date of commencement will be decided on Wedneday's LDF meet . Meanwhile, the process of visiting the voters' homes ahead of the voting will begin tomorrow. All important leaders will visit people's homes.
Earlier, it was declared that Kerala Yatra led by opposition leader Ramesh Chennithala for UDF will commence from January 31st. LDF's Kerala Yatra comes in the wake of UDF's programme.