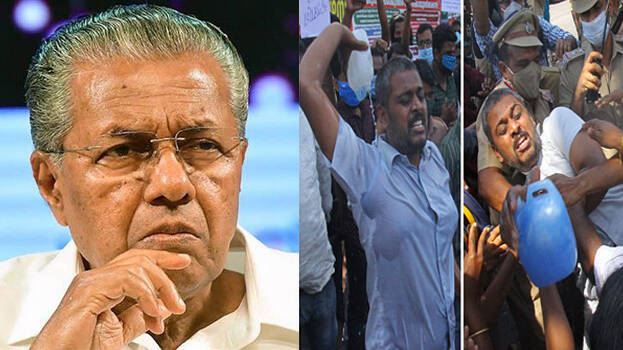 THIRUVANANTHAPURAM: Chief Minister Pinarayi Vijayan said that the propaganda that the opportunity of those on the list will be lost if temporary employees are made permanent is not correct. Appointment approval is given to those who have been working in a temporary post for ten years. When we say ten years, it is clear that there is no political consideration in this matter. The CM said that even those who have been working temporarily for 20 years are on the list.
The government is committed to making appointments through PSC transparent. According to the current practice in the state, PSC makes a list that with five times the normal vacancy. Eighty percent of the people on the list will not get appointments due to this. Strict actions will be taken against those who make lapses in reporting vacancies to PSC. The CM said that a committee comprising the Chief Secretary and the Additional Chief Secretary of the Civil Service Reforms Department would be appointed to look into this issue.
PSC lists that expire in February have been extended for another six months. Vacancies in April and May will also be available. The government created 47,000 posts. After the Left government came to power, 157,911 people were appointed. 4012 rank lists were published. The Chief Minister added that only 3113 rank lists were published during the tenure of the previous government.
Attempts are being made in the state to cover up all these facts and spread misconceptions among the candidates. Some are trying to lure innocent young people into the streets by offering them work. People who were not on the list also performed emotionally. The Chief Minister also reminded that risking one's life to gain political interest is not a human act.