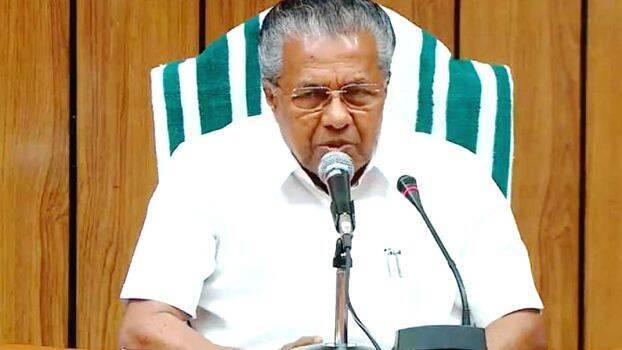 THIRUVANANTHAPURAM: Chief Minister Pinarayi Vijayan has said that the allegation that the government has entered into an agreement with EMCC for deep sea fishing was baseless. The government decided to cancel the MoU as people may misunderstand when the Leader of the Opposition makes such allegations without the backing of facts. The Chief Minister said in a press conference that no trace of misunderstanding will be left in the public.
According to the CM, Kerala Shipping and Inland Navigation Corporation (KSINC) signed an agreement with EMCC against the fisheries policy of the state government. He said that the agreement was signed without the knowledge of the government.
"I cannot say whether the representatives of EMCC have met me. I do not remember. Many people come to see me. They are saying that they came and met me. So I am not denying it. The concerned officials will check whether the EMCC representatives have met me. I will speak after that." he said.
"The government's fisheries policy is to protect fishermen. No other MoU applies to the government. Additional Chief Secretary TK Jose IAS has been assigned to look into the circumstances under which the MoU was signed. The government will do everything possible to improve the lives of the fishermen," he said. He added that the acceptance of the LDF government was causing unrest to the opposition.