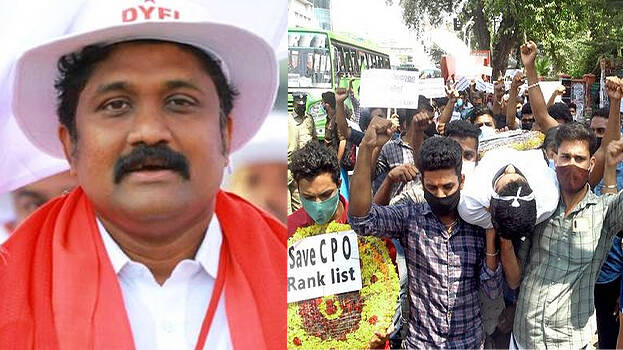 THIRUVANANTHAPURAM: DYFI state secretary AA Rahim has said that discussions will not be held with the CPO rank holders who are continuing their strike. Rahim said their demand does not seem reasonable and will hold discussions with other candidates on March 4. CPO candidates, meanwhile, said they had halted talks with the DYFI long back.
It is the achievement of the state government to end the strike of LGS candidates. The opposition's claim that the strike was settled with a view on the election is to hide their embarrassment. The permission of the opposition is not required to issue an order. The Election Commission will be approached in this regard. Rahim said the job seeker's decision to end the strike was a setback for the opposition's malicious intent.
Meanwhile, CPO candidates responded that they had lost hope in DYFI. The government did nothing for the CPO rank holders. The strike will continue vigorously. Shias, a spokesman for the protesters, told the media that more workers would be organized to protest on March 3.