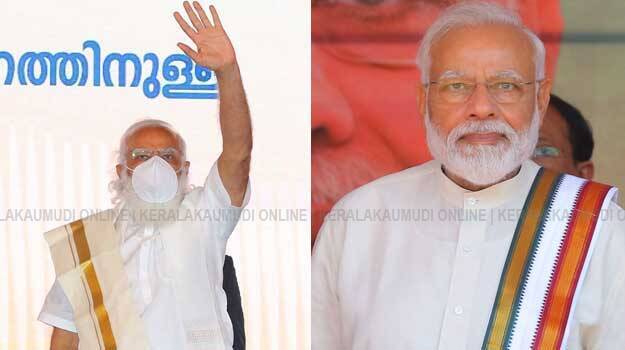 Kerala Congress of P C Thomas and Janadhipatya Rashtreeya Sabha led by C K Janu have again rejoined the NDA camp. BJP was forced to rethink over Janu's reinduction due to her deep influence among the adivasi communities in Kerala. Actor Devan merged his Kerala People's Party with BJP in the concluding ceremony of BJP state chief K Surendran's Vijaya Yatra. Along with this, the presence of BJDS will further enhance NDA's prospects in the assembly polls.
Narendra Modi will visit Kerala
Prime Minister Narendra Modi will reach Kerala to give further impetus to NDA's election campaign. The Prime Minister who is expected to visit Kerala, between 26th and 31st of this month will participate in at least four election campaigns in the state. One of them is Thiruvananthapuram. Union minister Amit Shah will visit the state as part of the assembly poll campaign.