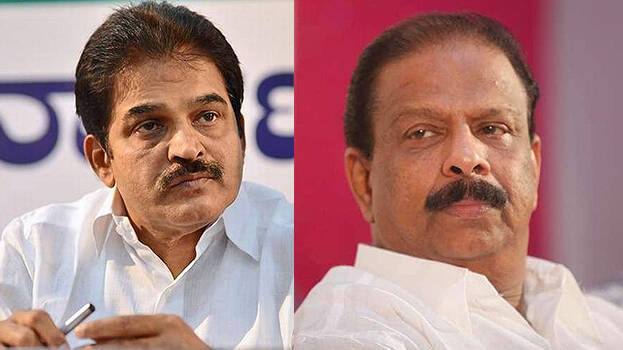 THIRUVANANTHAPURAM: The uncertainty regarding the BJP candidate in Kazhakkoottam and the UDF candidate in Dharmadom came to a dramatic climax on Tuesday. While the BJP central leadership decided to field Sobha Surendran in Kazhakoottam, Congress has decided to support the mother of the Walayar girls in Dharmadom. The BJP leadership, which initially denied the Kazhakkoottam seat to Sobha Surendran, later realised its mistake and went on to confirm her candidature in the seat. It is learnt that Sobha was offered a seat in Kazhakoottam following the intervention of the Prime Minister's Office.
Meanwhile, the Congress, which announced six more candidates for the remaining seven seats yesterday, will support the mother of Walayar girls against Chief Minister Pinarayi Vijayan in Dharmadom. The Party's quest to find a strong candidate in Dharmadom finally came to an end with the political tactic of exploiting the emotions related to the tragic deaths of two Dalit sisters in Walayar.
KPCC president Mullappally Ramachandran had hinted yesterday morning that the party would support the mother of the Walayar girls who had announced that she would contest as an independent candidate in Dharmadom. The Congress' plan became clear when the High Command announced the six candidates overnight without announcing the candidate in Dharmadom. Meanwhile, unrest over the selection of candidates is turning to be a headache for the leadership. Several senior leaders have come up pointing fingers at each other.
The party will not tolerate Lathika Subhash, who shaved his head at the KPCC headquarters and decided to contest independently in Ettumanoor. While opposition leader Ramesh Chennithala and KPCC president Mullappally Ramachandran said that the issue was a closed chapter, AICC general secretary Tariq Anwar said that Latika Subhash had violated the party norms. However, the party also fears that Lathika's protests could affect its performance in the election. The party also suspects a conspiracy behind Lathika's action.
There was also an attack against AICC General Secretary KC Venugopal from the party. It was senior leader K Sudhakaran who raised criticism against Venugopal in connection with the dispute over Irikkur. Sudhakaran said that he had lost all hope with the announcement of the candidate. However, Mullappally, Ramesh Chennithala and Oommen Chandy rejected Sudhakaran's allegation.KC Abu and KV Thomas also expressed dissatisfaction over the candidate selection process.