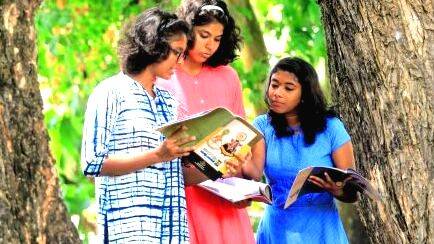 THIRUVANANTHAPURAM: The SSLC and Plus Two examinations, which were postponed due to elections, will begin today. A total of 8,68,697 students will appear for the exams at various centers. The VHSE exams will start tomorrow.
The exam for SSLC students will be held from Thursday to the 12th at 1.40 pm. From the 15th, the examination will start at 9.40 am. The exams are being held in the morning from 15 onwards considering Ramadan fasting. The exam will end on the 29th. The examination for Higher Secondary students will be held in the morning. It will end on the 26th.
A total of 4,22,226 students across 2947 centers are appearing for the SSLC this year. Of these, 2,15,660 are boys and 2,06,566 are girls. A total of 573 candidates will appear for the exam at nine centers in the Middle East and 627 at nine centers in Lakshadweep.
A total of 4,46,471 candidates will appear for the Higher Secondary examination in 2004 centers. Of those appearing for the exam, 2,26,325 are boys and 2,20,146 are girls. 28,565 students are appearing for the VHSE exams.
Exam to be held with strict restrictions
The exams will be conducted with strict restrictions in the context of the threat of the second wave of Covid. The education department has made preparations with the confidence garnered from successfully conducting the exams back in May 2020.
There will be a maximum of 20 candidates in a classroom. Health workers should be notified in advance if there are students with Covid. Special facilities will be provided to them. Those with symptoms and those on quarantine will sit for the examination in a separate hall. Their answer sheets will be collected in plastic bags and sealed.