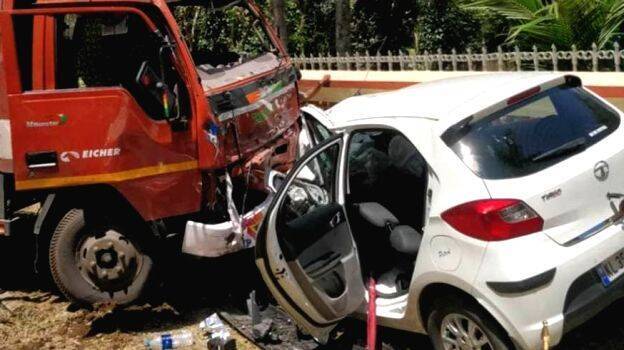 KOCHI: With the removal of traffic restriction following Covid, the roads in the state are once again a graveyard. The number of accidents, deaths and injuries in January 2021 was the highest in the last five years.
Accidents were at a minimum as there were lockdowns from March 24 to May 31 last year and then traffic restrictions until the end of September.
The graph, which began rising in October, reached the state average by December and an all-time record in January 2021.
The lowest number of road accidents was recorded in March, April and May 2020, the period of complete lockdown. In March, 291 people died in 277 accidents, in April 52 in 49 accidents and in May 149 in 141 accidents. The average number of deaths each month from 2011 to 2019 was 333. But in January this year, 395 people lost their lives on the road.
Years, Accidents, Deaths, Injuries
2016 - 39420/4287/44108
2017 - 38470/4131/42671
2018 - 40181/4303/45458
2019- 41111/4440/46055
2020- 27877/2979/30510
2021 (January) 3677/395/4062
Daily average (year, accidents, deaths, injuries)
2016 - 108.00 / 11.74 / 120.84
2017 - 105.39 / 11.31 / 116.90
2018 - 110.08 / 11.78 / 124.54
2019 - 112.63 / 12.16 / 126.17
2020 - 76.37 / 8.16 / 83.58
2021 - 117 / 12.74 / 131.03