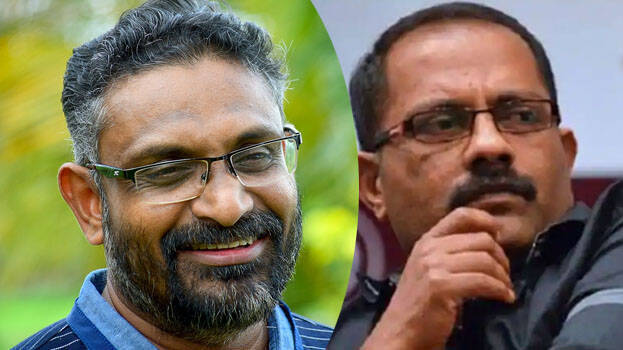 Writer Benyamin has openly criticised K M Shaji MLA. He has expressed his dissent to the MLA through his Facebook post. His Facebook post starts with the title of his new book—the basics of ginger farming.
He also talks about the chapters in his new book. He also wrote that if this novel's characters have similarities with the living and dead, then it is merely done purposefully.
Earlier K M Shaji has criticised the cultural activists in Kerala which remained silent over the murder of Youth League activist Paral Mansoor. He said that cultural activists in the state are silent and they have become the slaves of CPM.
പുതിയ നോവൽ :
ഇഞ്ചികൃഷിയുടെ ബാലാപാഠങ്ങൾ.

അധ്യായങ്ങൾ :
1. പോത്ത് ബിരിയാണി ഉണ്ടാക്കുന്ന വിധം
2. NRC ഫോം പൂരിപ്പിക്കേണ്ടത്...

Posted by Benyamin Benny on Monday, 12 April 2021