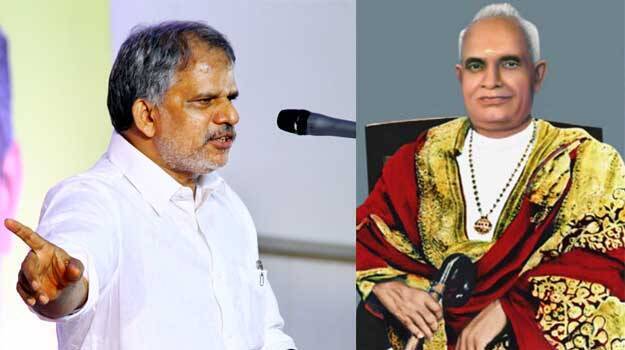 THIRUVANANTHAPURAM: The CPM came down heavily on Nair Service Society (NSS). CPM state secretary A Vijayaraghavan, who said that the NSS is trying to be the tail of the RSS also criticised Mannath Padmanabhan. In an article written in party's mouthpiece Desabhimani, he said no community members will favour the stand taken by the NSS during elections and this will be understood after the votes are counted.
Community organizations should work beyond limits. Sukumaran Nair's disgraceful reactions are anti-Left politics. The community he claims to represent will not accept it. The party stands for the poor of all communities including the poor of the forward sections. The NSS does not look at how communal polarization and economic reform affect its own community. Leaders like Sukumaran Nair should understand that trying to follow the reactionary politics cooperating with RSS is against the interests of the poor in the community.
The NSS cannot go too far and join the anti-Left reactionary politics. The NSS leadership took the wrong stand during the assembly elections. The article stated that forward reservation is not a decision taken at the behest of any community organization. The LDF government is not ready to give in to the unnecessary pressure of any caste or religious organization. In the article, Vijayaraghavan said that community organizations should work beyond their limits and the problem is when they go beyond their limits.
Mannath Padmanabhan was criticized in connection with the liberation struggle. It has been criticized that community organizations joined hands with the reactionary forces in the liberation struggle.