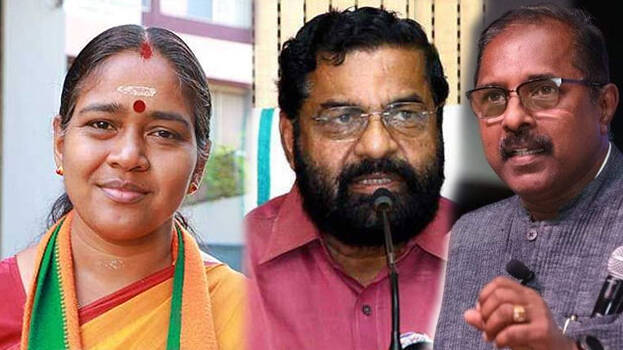 THIRUVANANTHAPURAM: The district administration has abandoned its attempt to open strong room in Kazhakoottam constituency where a faulty voting machine was kept. The returning officer abandoned the move after BJP and UDF activists protested.
The returning officer said it was decided to open the strong room to replace the faulty machines. The returning officer's decision to open the strong room where ballot boxes are kept in Kazhakkoottam constituency was announced to political parties this morning. It is alleged that the parties concerned were informed only an hour before the decision to open.
The BJP alleged that the move to open the strong room came from the officials and the ruling party. SS Lal, the UDF candidate here, said that only the BJP and UDF candidates had expressed their opposition and that there was no opposition from the ruling party candidate.
"Normally the strong room is sealed and locked, and is only opened in front of the legislators on counting day. It was an attempt to create a new tradition".
The UDF candidate alleged that the election would not be held soon and then why the faulty machine needs to be replaced and there was something unusual in it.