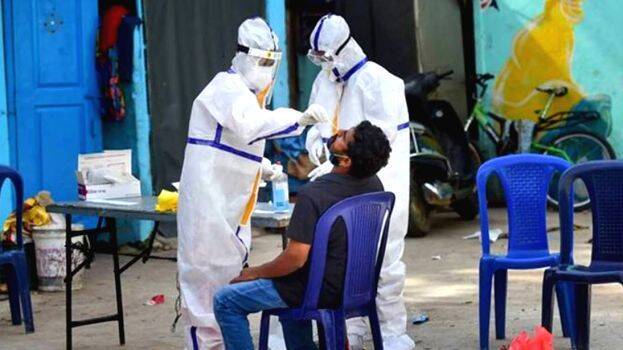 THIRUVANANTHAPURAM: Chief Minister Pinarayi Vijayan has said that strict control will be imposed next week as the spread of Covid intensifies. Strict control will be imposed from May 4 to 9. TV serial shooting will be stopped. Traders in the vegetable and fish markets should keep a distance of 2 meters. They must also wear two masks. Merchants should give priority to delivering household goods to houses. A delivery system should be introduced through which required items can be delivered home after sending the list in WhatsApp.
A new oxygen plant will be set up in the state. In case of emergency, Ayurvedic hospitals will be converted into Covid treatment centers. Unlike the first wave, the disease is transmitted through non-close contact. The CM also said that congestion at vaccination centers and testing centers should be avoided.
Strict control will be imposed next week. Strict control will be imposed from May 4th until Sunday. There will be precise guidelines regarding restrictions. Details will be given later. Similarly, Disaster Management Act will be used in certain places. It will be ensured that there are no problems with oxygen transport. The police will intervene effectively in this regard. The Home Secretary and the Health Secretary are now working to ensure the availability of oxygen. The Secretary, Department of Industries was also involved in the matter. Oxygen emergency stickers should be affixed to vehicles carrying oxygen cylinders. The front and back should be clearly visible. This will allow the vehicle to pass quickly without inspection in a rush hour. Vehicles carrying medicines and medical equipment should also have this sticker affixed.
The meeting of oxygen manufacturers was chaired by the Chief Secretary. A committee headed by the Home Secretary was formed to ensure availability. Oxygen war rooms will be set up at the state and district levels involving officials from various departments.
District Collectors will collect info on oxygen stock available in each district. TV serial shooting will be suspended. In vegetable and fish markets, traders have to keep a distance of two meters. They should wear two masks and gloves. Merchants should give top priority to delivering household goods. It would be nice to assign delivery boys. It can reduce congestion in the market.
In Pathanamthitta, health facilities have been further enhanced at migrant labor camps at various places. The availability of the vaccine to migrant workers on a priority basis will be considered. The disease is also prevalent among migrant workers working in brick furnaces. Strict quarantine will be ensured here. The working hours of the banks are fixed till 2 pm. But a few branches of some banks are still operating after this. Some end office hours at two o'clock and assign employees to work outside the office. Targets are set for them. This is not right. Banks should close at 2 pm.