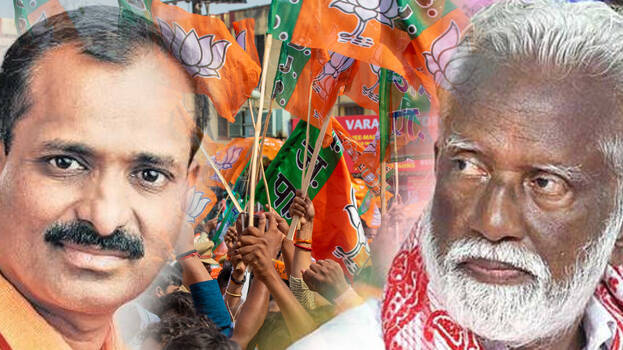 THIRUVANANTHAPURAM: When the votes received to LDF and UDF increased this time compared to 2016, NDA's votes reduced compared to last time. LDF candidates have won a total vote of 9,17,033 out of the 14 assembly constituencies in the district. Whereas UDF candidates bagged 6.79.126 votes and NDA candidates received only 3,88,953.
LDF secured 2,37,907 votes more than UDF. The difference between UDF's and NDA's votes is 2,90,173 votes. Among LDF candidates, C K Hareendran has secured the highest number of votes—78,548 votes and the least was secured by Anthony Raju—48,748 votes. In the UDF camp, the most number of votes was received to M Vincent—74,868 and Dr S S Lal has received the least—32,995 votes.
In the NDA camp, the highest number of votes were bagged by Kummanam Rajasekharan—51,888 votes and the least was secured by Tazhava Sahadevan—5,603 votes.
Total votes received to three coalitions
LDF-9,17,033
UDF-6,79,126
NDA-3,88,953