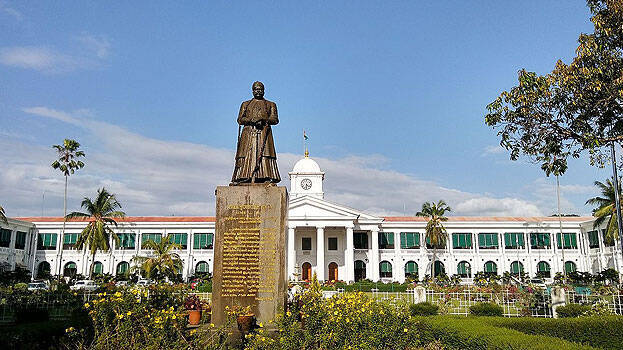 THIRUVANANTHAPURAM: Recent report claimed that the CPM will be setting out for a new political experiment by featuring a line of newcomers in the second Pinarayi cabinet. Although the formation of the cabinet was not discussed at the party secretariat meeting yesterday, the CPM is keen to have new ministers this time. However, KK Shailaja and AC Moideen are likely to get another term as ministers. If the CPI also decides to adopt the same formula, then the new cabinet will be filled with a large number of newcomers.
With the LDF deciding to convene on the 17th to discuss cabinet formation, the swearing-in function is expected to take place after two weeks. There are also state leadership meetings on the 18th. The function may take place any time thereafter. Pinarayi Vijayan's birthday is on the 24th. Last time, the swearing-in function took place a day after his birthday.
In the context of the increase in the number of constituent parties, it should be decided who should be given a place in the cabinet. It is rumored that the CPM will take on one more ministerial post. The CPI is expected to have four ministerial posts and a deputy speaker's post. The five-member Kerala Congress-M will get one ministerial post. Kerala Congress (B) leader KB Ganesh Kumar is likely to become a minister. After the bilateral talks with the CPI yesterday, the CPM will hold talks with Kerala Congress (M) today.
It is learnt that only KK Shailaja and AC Moideen will be given a second term among the former ministers. Apart from them, the CPM is likely to name a set of newcomers as ministers. Central Committee members MV Govindan, K Radhakrishnan, State Secretariat members P Rajeev, KN Balagopal, State Committee members P Nandakumar, V Sivankutty and Saji Cherian are likely to be considered for the ministerial posts. PP Chitharanjan from Alappuzha may be considered for a ministerial post. Among women, Veena George and Kanathil Jameela are likely to be named ministers.
CPI is expected to name newcomers such as EK Vijayan, K Rajan, P Prasad, and J Chinchurani as its ministers. If the exemption is granted, the former minister E Chandrasekharan will continue as minister. CK Asha or Chittayam Gopakumar may be considered for the post of Deputy Speaker.