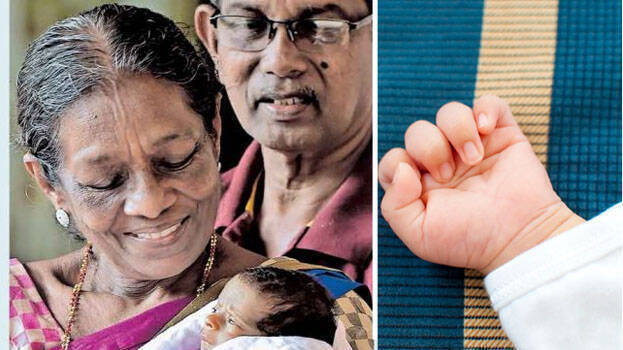 CHEPPAD: The baby of the 71-year-old woman who delivered through IVF died after milk got stuck in her throat. Although the baby who developed uneasiness soon after the milk got stuck in her throat was rushed to Alappuzha Medical College Hospital, her life could not be saved.
Sudharma, a retired teacher of Ezhukulangara House in Ramapuram, delivered the baby on March 18. As the baby was underweight, she was under observation for 40 days in the hospital. The teacher with the baby went home on April 28.

Sujith, son of Sudharma and her husband, a retired police telecommunication officer Surendran, died one-and-half-years back. 35-year-old Sujith died in Saudi Arabia.