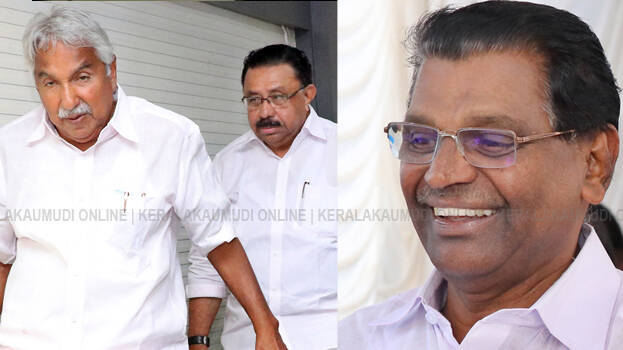 THIRUVANANTHAPURAM: Despite the humiliating defeat and the calls for a total change in leadership the 'A' group of Congress is convening a secret meeting in the capital city. The meet was convened under the leadership of Oommen Chandy. The meet witnessed the participation of Benny Behnan, K Babu, M M Hassan and K C Joseph.
K Sudhakaran's name is also being considered for the post of opposition leader. Discussions are also on whether Ramesh Chennithala needs to be changed from the post of opposition leader and who should replace him? Most importantly V D Sateeshan's name is being considered for the post. Whereas 'A' group leaders put forward the name of Thiruvanchoor Radhakrishnan.
It is in the midst of these developments that the 'A' group is convening a secret political meeting. The meet was convened in the relatives flat of senior leader Aryadan Muhammed in Kowdiar. M M Hassan has said that all other leaders went to the flat in order to enquire about the health condition of ailing Aryadan Muhammed.
'A' group is looking forward to changes in the organisational levels. If Muraleedharan or K Sudhakaran becomes the Congress president then 'A' group's stand will be crucial. Sources say the meet discussed issues like Whether Support needs to be rendered to V D Sateeshan if he comes to the opposition leader's post or Thiruvanchoor should be fielded to the post as 'A'' group's representative.