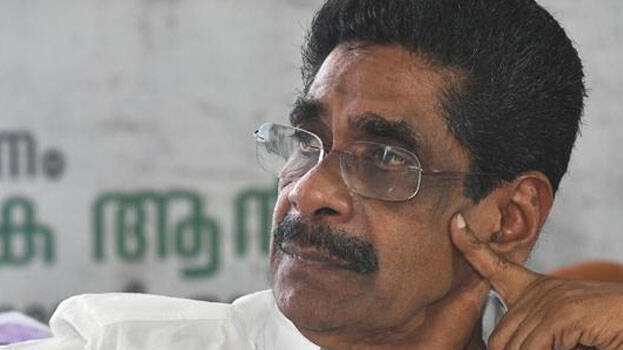 THIRUVANANTHAPURAM: As the Political Affairs Committee is set to meet today to discuss the election defeat, a group of Congress workers has raised a banner against KPCCC president Mullappally Ramachandran in front of Indira Bhavan. The fight within the party has intensified on the suspicion that some group leaders in the capital were behind it.
The banner also mocks AK Antony and AC Venugopal for blessing Mullappally as the KPCC president. While the protestors claim themselves to be Youth Congress members, the leadership has rejected them. The High Command's decision to send Mallikarjun Kharge and MB Vaidyalingam as observers at the meeting to elect the Congress assembly party leader is also being looked upon. Due to delays in the formation of the cabinet, this meeting is likely to take place after the COVID situation comes under control.
The organizational election will be in August. However, the election of the opposition leader cannot be delayed. It is learnt that that the new president and the new leader of the opposition might be elected together.
According to sources, the High Command is not ready to put the entire blame for the defeat on Mullappally Ramachandran. AICC General Secretary in charge of Kerala Tariq Anwar will participate in today's meeting online. The meeting will be held at 10 am at Indira Bhavan. Those who are unable to attend in person can do so online.
The High Command has been receiving reports that the groups' pressure tactics continue even after the defeat. Mullappally reported to the High Command, explaining the reasons for the defeat and the collective responsibility of the leadership. The report stated that it will accept any decision of the High Command.