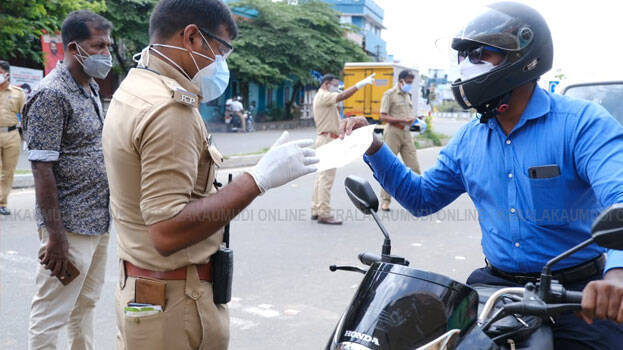 THIRUVANANTHAPURAM: The online facility to avail for police pass in order to travel during lockdown will be put in place from today onwards. Presently those in essential services can use their ID cards for travel. They don't need any special police pass.
Housemaids and other daily wage labourers can travel today with self-attested declarations. After that, they should apply for the pass either through their employers or by themselves. Those who need the pass in an emergency must submit an application before the station house officers. The passes needed for travel to both sides will be given by the station house officers.
Meanwhile, the online facility to apply for the police pass will be put in place by today evening. The facility for booking will be made available on the website of Kerala police. The name, place and purpose of the journey of the applicant must be recorded on the website. The special branch will approve the pass after scrutinising these details.
As the nods are given an OTP will be sent to the users mobile phone and the certificate will be also provided to them through their smartphones. The applicants can only travel with the pass after that.