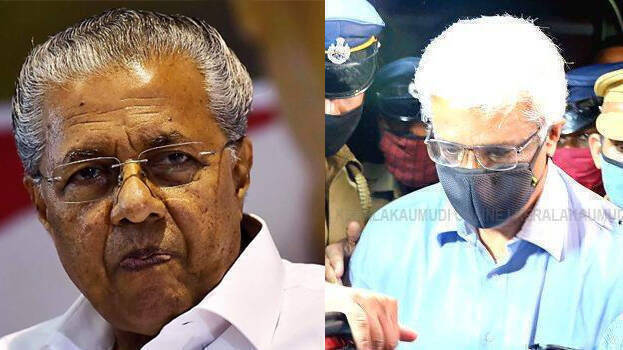 THIRUVANANTHAPURAM: The state government is moving ahead with the judicial inquiry against central agencies in the gold smuggling case. The government has issued a notification to consider whether there has been a conspiracy to implicate the chief minister, ministers and the speaker.
The extraordinary action of the government announcing a judicial inquiry against the national investigation agencies before the assembly elections was widely discussed. The government issued a notification after the election soon after this. The move indicates that the state government is not ready to compromise in its confrontation with the centre in the gold smuggling controversy.
Justice V K Mohan Commission will consider the issues including the audio of Swapna Suresh saying that there was a conspiracy to implicate the chief minister and Sandeep Nair's letter to the Ernakulam District Sessions Judge stating that there was an attempt to implicate the ministers and the speaker. If there was a conspiracy to implicate top leaders in the case, then who all are behind it, the commission will probe all these.
The government assessed that the stance taken by the government during the elections has cast a shadow of doubt on the actions of the central agencies amongst the people. The judicial inquiry is being expedited as the crime branch continues its investigation against the ED on a similar issue. The term of the judicial commission is six months.