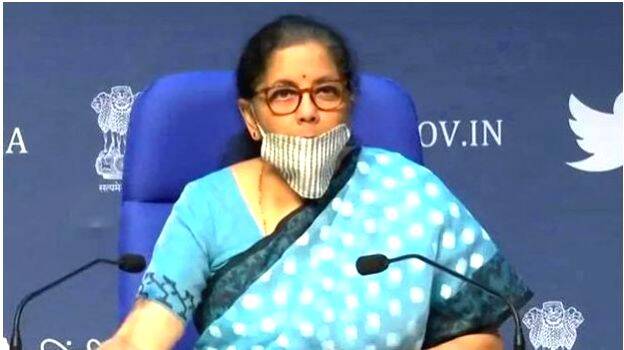 NEW DELHI: A Group of Ministers (GoM) will decide within 10 days the question of providing GST exemption on Covid-related items, Union Finance Minister Nirmala Sitharaman announced at the end of the 46th GST Council meeting held via video-conferencing on Friday.
"There were protracted discussions with varying viewpoints. So, I announced the formation of a GoM which will submit its report by June 8 so that any further reductions that need to be done will be done,'' said the Union Finance Minister, while pointing out that any duty relief must benefit patients and not the intermediaries.
The Council, meeting after eight months, agreed to extend GST relief on several Covid-related items till August 31. It also decided to exempt Amphotericin-B drug used to fight black fungus from GST as well as waive off IGST on covid-related supplies purchased to be donated to the government.
The GoM was set up after hours of discussions failed to break the stalemate. Several Opposition ruled states, including Punjab, pressed for complete GST exemption on vaccines, oxygen concentrators, oximeters, Covid testing kits and ventilators. The Centre backed the recommendations of the rate fitment committee which has recommended rate reduction on four Covid-related items. It has left out over 10 Covid-related items, including vaccines, from further GST cuts.
The GoM's members will be announced on Saturday. .
Sitharaman had expressed the same viewpoint while responding to West Bengal CM Mamata Banerjee's letter earlier this month. Punjab Finance Minister Manpreet Badal has also advocated GST exemption on Covid related items.
In all, the GST Council took seven decisions including a major one of fixing the compensation to states at Rs. 1.58 lakh-crore using the same methodology and formula as last year. The Centre will facilitate back to back borrowings by states from the RBI, said Sitharaman.
A Special Session of the GST Council will be convened to decide on the extension of the compensation period beyond July 2022.
The Finance Minister said that the GST Council extended the optional annual return filing facility for small taxpayers with a turnover less than Rs 2 crores while only taxpayers with turnover of over Rs 5 crore need to submit reconciliation statements for 2020-21.