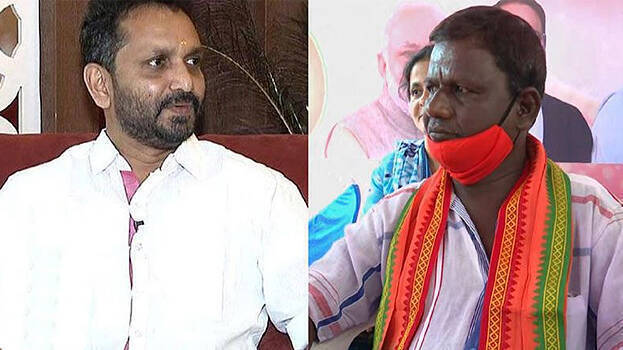 KASARGOD: The police is recording the statement of K Sundara who revealed that BJP state chief K Surendran offered him money to withdraw his nomination papers in Manjeswaram. He was summoned to Badiyadukka police station based on the directive of district police chief to conduct a preliminary investigation. After completing the preliminary probe, the Badiyadukka police will submit a report to the district police chief.
V V Ramesan, the Left candidate of Manjeswaram had lodged a complaint against Surendran on the basis of the revelation. If Sundara's revelation turns to be true, then Surendran has committed a criminal offense. Ramesan lodged a complaint with the district police chief demanding a case against Surendran under IPC 171 (b) for making Sundara withdraw the nominations papers after offering him money.
Sundara said BJP leaders were threatening him after the revelation. The leaders asked him to say that money was not given. They asked his mother to say the same thing. It was wrong to have accepted money to withdraw the nomination papers. The money received will not be returned. The money obtained has been spent. Sundara also clarified that his revelation is not due to any pressure.
Sundara had revealed that the BJP offered him Rs 2.5 lakh and a Redmi phone. He said that he demanded Rs 15 lakh but they gave him only Rs 2.5 lakh. It was from this phone he sent the revelations to the media.
Surendran had also offered a wine parlour if he won the elections. Sundara who contested polls as an independent garnered 467 votes in 2016. Surendran was defeated for 89 votes then.