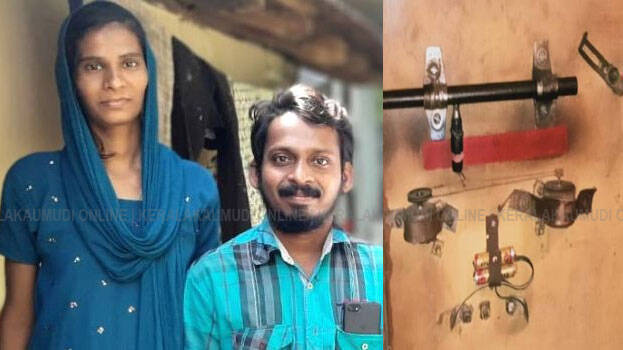 PALAKKAD: Rahman, who caught national attention for hiding his girlfriend Sajitha in his own home for ten years, had been accused of persuading Sajitha to convert. However, Rahman came forward denying all such allegations. Rahman told media that he had never forced Sajitha to convert and that he had no objection to anyone believing in religion of their choice.
Rahman said Sajitha can live in a manner she wanted and that they didn't love each other looking at religion. 'Many are levelling allegations that Sajitha was converted. It is not true. I have not converted anyone,' he said.

Sajitha was secretly staying in the single room of Rahman's house for about ten years. Even Rahman's family did not know about her stay in the house. The two belonging to different religions decided to live like this fearing their relatives. Their love story came to light after his brother accidentally met Rahman, who went missing from home three months ago.