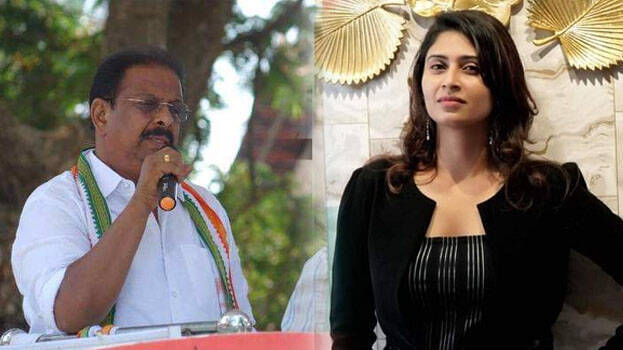 ​KOCHI: KPCC president-designate K Sudhakaran has declared open support to filmmaker and Lakshadweep native Aisha Sulthana on whom the centre has imposed charges of sedition. The sedition case was imposed on the filmmaker after she said in a television interview that the centre has used a biological weapon against the people of Lakshadweep.
He also said that the case against Aisha is part of the centre's fascist policy to exterminate anyone who opposes them. "What the society is needed are such artists who are socially responsible. The left has taken the dubious stand of supporting the visiting and the hunter in the Lakshadweep case. Praful Patel is nothing but a bioweapon, whihc threatens the life and property of Lakshadweep people," Sudhakaran wrote in his Facebook post.

His Facebook post is as follows:
The centre is trying to sideline some people who were leading peaceful lives in their motherland. They are trying to implement the RSS agenda and thus push those innocent people to a permanent state of uncertainty and disarray. The Indian National Congress will lead the fight against such inhumane measures from the forefront.
The move to impose sedition charges on activist and filmmaker Aisha Sulthana for the statement made by her during a channel discussion is part of the centre's fascist policy to take exterminate those who oppose them.
There is nothing to astonish in the left front's resolution against the centre in which they have not made any direct reference neither against Narendra Modi nor against the Sangh Parivar. The left front is equally notorious as BJP as they impose UAPA on the flimsy charge of possessing books and articles. The left front has only implemented its policy of standing with the hunter and the victim alike.
During this period of fascism, what the nation needs is great artists who are accountable to society. Praful Patel is nothing but a bio-weapon that can threaten the life and property of Lakshadweep's people. I'm declaring solidarity with Aisha Sulthana who spoke for her motherland and with the fighting people of Lakshadweep.