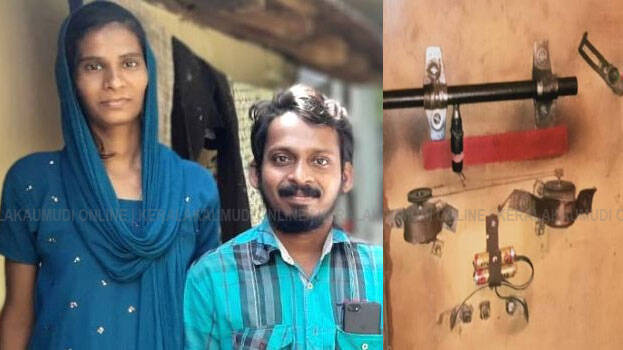 PALAKKAD: The news of hiding his girlfriend and neighbour in his house for ten years had shocked the whole state. Many doubts related to it are being voiced now. Rahman is firm in his stand that he hid Sajitha in his three-room house. However, his parents said that no one was hid in their house and if that had happened, they would have known it.
Sajitha has now revealed the circumstances which led her to leave her own house. She said that after her sister got married, many proposals started coming for her. After realising that she can no longer stay home, she took four pairs of clothes and reached Rahman's house on the night of February 2 in 2010. Rahman soon brought her inside without anyone's knowledge.
On the day she turned 18, he bought a thali (mangalsutra) and tied it around her neck on the afternoon of May 10 in 2009 at the Nellikkulangar Kavu.
Meantime, Rahman opened his mind saying that his parents had taken him to a sorcerer. My family felt my behaviour as strange and thought the change was because of Sajitha. So took him to the sorcerer in a village in Ottappalam. He gave him some herbs as medicines. He claimed that if taken these medicines along with sugar Rahman would be alright. He was not given food for days, only medicines. Sajitha was also starving all these days. When Rahman started responding, they made him a mentally sick patient and got him admitted at a mental hospital for a day. The two said this in an interview to a media.
The women's commission had the other day asserted that the incident was unbelievable and is violation of human rights. They will meet Sajitha directly and take her statement. The MLA of the constituency had the other day asserted that she has no complaint.