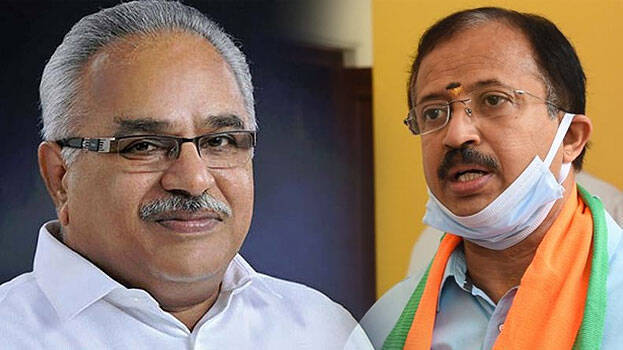 NEW DELHI: Union Minister of State for External Affairs V Muraleedharan has said that Chief Minister Pinarayi Vijayan has the responsibility to name all those who were behind the controversial tree felling order. The Union Minister also alleged that only a small tip of the huge iceberg came out in connection with the tree felling case.
"If the sole responsibility for the order issued by the government lies with the Principal Secretary of Revenue, then why is the government not taking any action against that official? The government is not taking any action against this official as it is afraid that the official might expose the role of the political leadership behind the order," Muraleedharan said.
Muraleedharan also lashed out at CPI state secretary Kanam Rajendran. According to Muraleedhran, Kanam is trying to avoid the subject as he has something to hide. "Leaders including Binoy Viswam and Minister P Prasad, who used to raise their voices for the environment, are remaining silent. These leaders know that someone above them are behind the controversial order. The silence of the CPI leaders reveals the political conspiracy behind the order," Muraleedharan added.