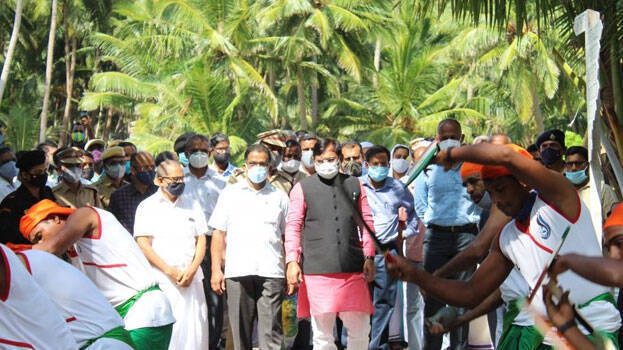 KAVARATTI: The process of acquiring private individuals land in Lakshadweep has been stopped. The flags erected on the private land by revenue officials have been removed. The land acquisition took place without informing the landowners. The authorities decided to stop the proceedings after protests intensified.
The authorities explanation was that the land was being acquired for the development of Lakshadweep. The action was as per the draft law of Lakshadweep Development Authority. However, it has not been decided whether the draft law should be implemented as it is. The government moved ahead with the land acquisition in between this.
The land acquisition process began the day after administrator Praful Patel, who is at the helm of the controversial governance reforms, arrived on the island. Officials erected red flag on the land of about 20 private individuals on the opposite side of the Kavaratti PWD office. The administrator had criticized the officials for not speeding up the implementation of his administrative reforms. The revenue department expedited the land acquisition soon after this.