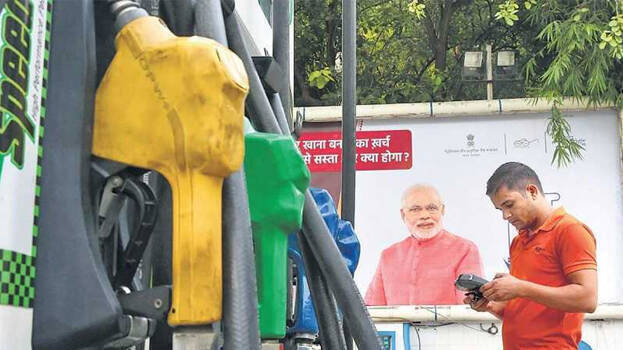 THIRUVANANTHAPURAM: Fuel prices in the state have increased again on Friday. Petrol price was hiked by 27 paise and diesel by 30 paise. In Thiruvananthapuram, the price of petrol price is Rs 98.97 paise and diesel Rs 94.24 paise. In Kochi, petrol is priced at Rs 97.15 paise and diesel Rs 92.52 paise. The price is hiked for the tenth time in 18 days.
Inflation is on the rise in the country as a result of rising fuel prices. Retail inflation rose to 6.3 per cent in the previous session. The prices of food and other essentials are rising steeply.
Fuel prices rose 37.6 % last month. Construction equipment prices rose 10.8 percent during this period. Prices of non-food items also rose by 10 %. Wholesale price inflation rose to 12.94 per cent in May. It was down 3.37 per cent in the same month last year. This has affected the retail market also.